World of Warcraft: Shadowlands. Prepare Yourself.
Be ready for new adventure.
World of Warcraft Shadowlands Preparation Guide
What to prepare in advance at each char, descending by priority in Shadowlands?
Step 1. Make characters priority to level.
By the start of the expansion, you should already know how many chars you are leveling, in which covenants, and in what sequence. Talk to your RL to get his plans for the first raid.
Step 2. Finish all pre-quests.
Quests about undead attacks (you can skip on alts). The first expansion quest in Orgrimmar (park your character there) *scenario isn't available until the launch
Step 3. Use Light-Step Hoofplates or analog
There is not much water in Shadowlands, choose 20% ground mount speed or daze protection. Light-Step Hoofplates to increase our speed.
Step 4. use gems. 5% and 3% run speed gems.
Use 2 gems from BFA addon to increase your running speed. Both gems together will increase your speed by 8%.

Step 5. Buy flasks - 40 pieces. buy pots for dps - 120 pieces.
First 2 weeks better to use old flasks from BFA , new one will be too expensive.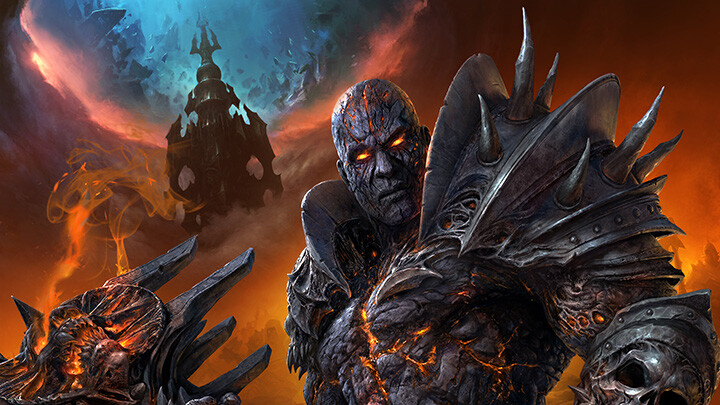 Step 6. Prepare Goblin Glider Kit
Globlin Glider kit is very useful item , reduce your falling speed and allow you to glide , instantly use. Also you can change direction of your flying. Must have item.
Step 7. Get some Lightfoot Potions
Lightfoot potions working in the Maw in the start of leveling. Just get around 7-10 pieces.
Step 8. Don't forget about some other class buffs.
Pet WQ's still exist, although they are not so important this time
What you should think about on your main?
1. Decide which starting covenant, which covenant you may change to, and when
Choosing a starting covenant is difficult in itself, consult your RL. It is likely, you will have to change the covenant for mythic progress if you change specs (for example, a mage from frost to fire) or need a specific covenant on the boss. Better prepare for this in advance.
2. Decide on the order of crafting and upgrading legendaries
Most likely you will need several different Legendaries for different bosses (including multi-spec). Decide in advance in which order you will craft legendaries (see the section on legendaries).
3. Plan spec for leveling, LFG, pick up gear and trinkets
It is desirable to have a universal mobile spec. You will not change gear until lvl 60, especially Azerites, neck and cloak.
4. Prepare tank and heal specs for your class
Use 2 gems from BFA addon to increase your running speed. Both gems together will increase your speed by 8%.

See the professions guide.
In the Shadowlands, it is quite easy to maintain a few alts at a decent level - no need to farm Azerite or similar. That's why you should make a lot of alts (2-3 alts) I don't really understand the perspective of doing heroic raids splits because of the removal of seals. On heroic week without seals there wont be a lot to trade, unless, of course, you invite friends like Limit and Echo do. And on the mythic week 213 ilvl loot (heroic raid) will be available in keys and you will be able to loot it without splits (210 ilvl in keys before that).
There are no unique items other than trinkets in the raid (there are no Azerites or sets). But since the alts are not difficult to make, it is better to make them right away, they will be useful in progress for the class stacking and splitting the 2 last bosses on mythic weeks (increased 220 ilvl from the last 2 bosses).
On alts, it is also better to decide in advance on the covenants, clean the bags and the quest log, prepare the professions

---
World of Warcraft tm and Blizzard Entertainment are registered trademarks of Blizzard Entertainment Inc. In U.S.A. and/or other countries.These terms and all related materials, logos, and images are copyright © Blizzard Entertainment. PewPewShop is in no way associated with or endorsed by Blizzard Entertainment. PewPewshop is not selling wow ingame items, only offers you diffirent services to make your ingame skill better and gifting you ingame items. All Rights Reserved. PewPewshop © 2016